Polished & Exposed Concrete Floors
Polished concrete flooring is achieved using concrete – cement, gravel, sand and water. The poured concrete is then ground down with diamond polishing tools, which get progressively finer until the level of sheen and smoothness you are after is achieved.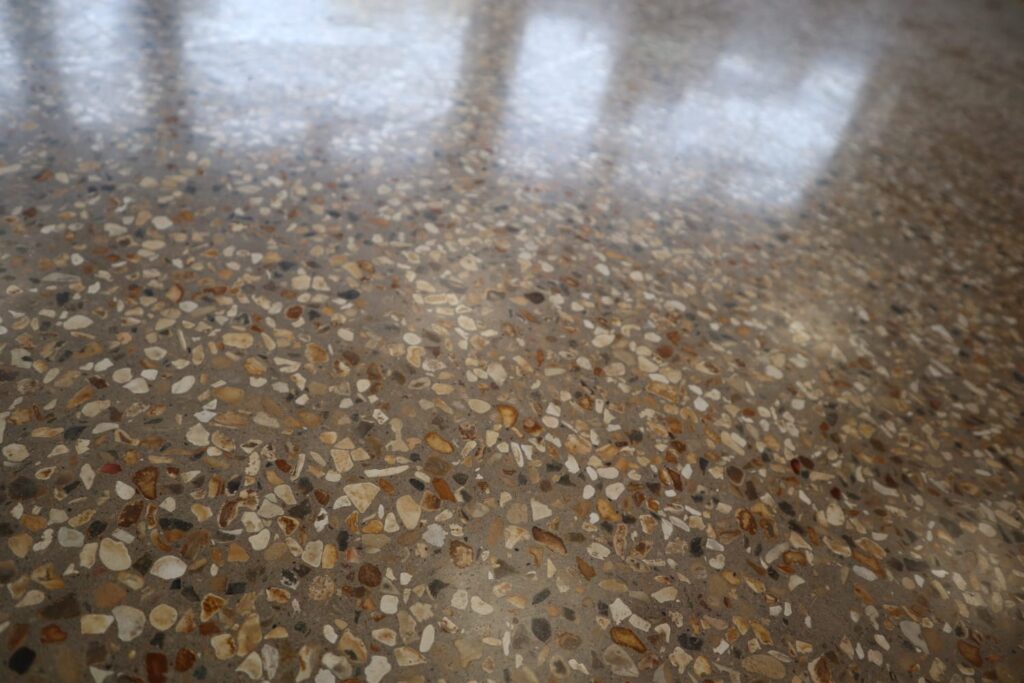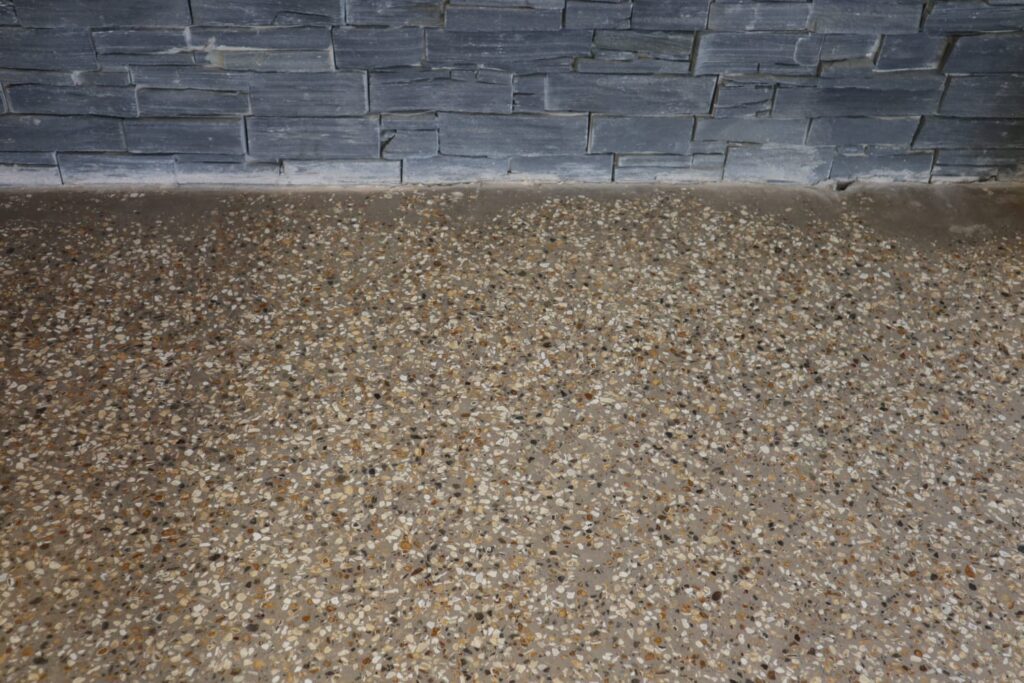 Whether it is a coloured floor or polished stone there is many different routes you can go down when looking for polished concrete floors. Pros of polished concrete floors. A smooth and sleek flooring type that suits the minimalist interiors of many contemporary homes. 
This flooring is perfect for households with pets and in rooms with high levels of foot traffic as it is extremely hard and durable and simple to keep clean. Despite its 'sheen' polished concrete is a non-slip type of flooring so is ideal in kitchens, bathrooms and utility rooms.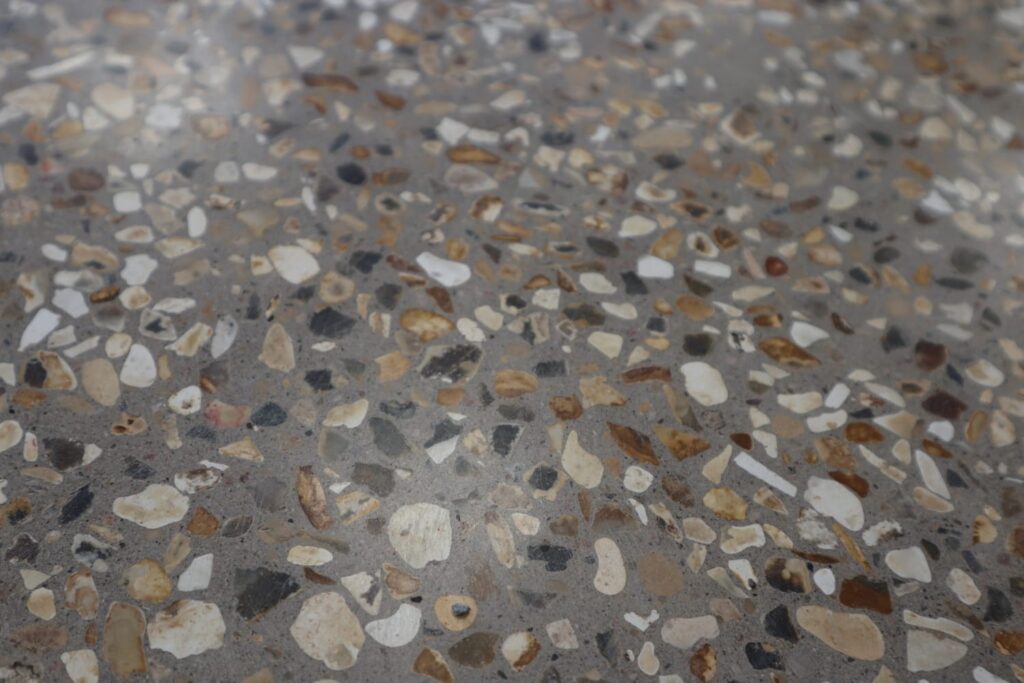 Polished concrete flooring is also suitable for exterior use so is ideal where a level threshold is required between indoors and outdoors spaces, for example where bi-fold or sliding doors have been incorporated into a design. Concrete is an excellent heat conductor and is easy to pour over an under floor heating system As well as polished concrete floors on the other side of things there are also
exposed aggregate concrete floors. Exposed aggregate concrete is a form of decorative concrete achieved by removing the top layer of cement paste and revealing the underlying aggregate. The decorative aggregate now becomes a very durable, skid-resistant surface that is great for driveways and patios and gardens
Pros of Exposed Aggregate Concrete Flooring
The surface is strong, skid-resistant, wears very well, and handles all kinds of extreme weather. Many types of aggregates are available, large and small, coloured, round, plus many more. Requires very little maintenance other than occasional cleaning with water and re-sealing every few years.
For further information and no obligation quotations please call our office.